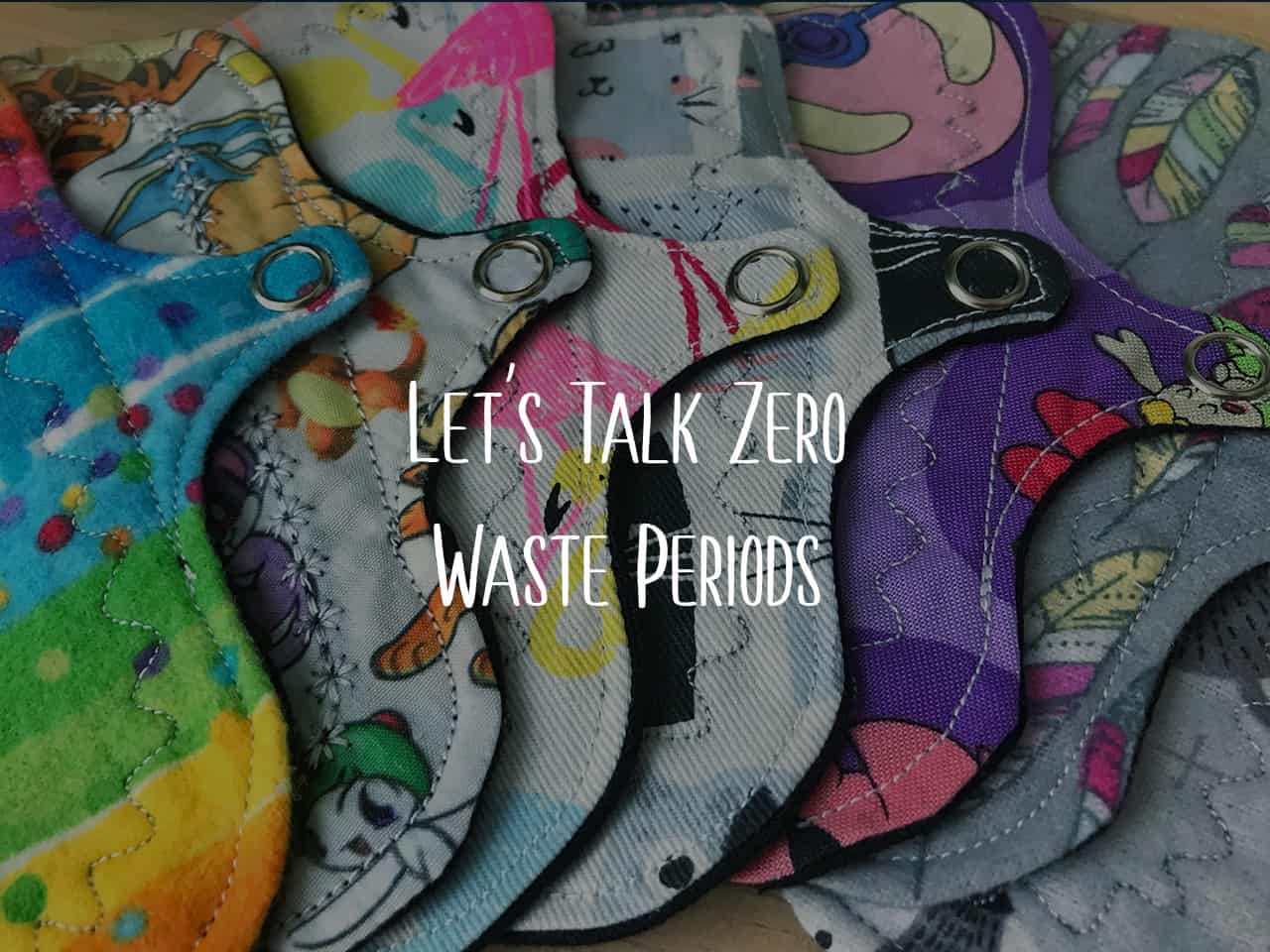 Let's Talk Zero Waste Periods
Trash free periods. Is it possible? It sure is! Save yourself money while helping the planet. It's a win win. Let's talk about the benefits of reusing.
Better for your health
Many conventional pads use a lot of chemicals that don't have to be disclosed on the packaging. Tampons and pads with odor neutralisers and artificial fragrances are virtually a chemical soup, laced with artificial colours, polyester, adhesives, polyethylene (PET), polypropylene and propylene glycol (PEG), contaminants linked to hormone disruption, cancer, birth defects, dryness and infertility. Harsh or harmful chemicals near or in my lady parts? No thank you!
Better for the planet
20 billion pads are thrown away annually in the US alone. Beyond creating all that waste and landfill, there is a lot of production and chemicals going into creating these pads and tampons. Each pad contains plastic equivalent to four plastic bags. Cotton production creates a lot of waste water and soil erosion. By switching to reusable, you're saving all the resources used in the creation and transportation process.
In this video Lauren Singer from Trash is for Tossers will tell you her tips and tricks to having a zero waste period.
Better for your wallet
The average period goes through 20 pads a cycle. Over five years the cost will range anywhere from $225 (generic) to $480 (organic). That is a lot of money.
So what's the answer?
Everyone is different when it comes to managing their period. I personally use a Juju menstrual cup and my hand sewn cloth panty liners when I've got a light flow. This works great for me and I find it so much more convenient than tampons! You can leave the cup in for 12 hours and when you're done, you just sanitise it and leave it in your cup pouch until next month.
Cloth pads are another great option if you prefer not to insert anything in your lady parts. You can wash and re-use them over and over again! They come in a range of different colours and styles depending on your flow. Check them out here!
As well as this, there are sponges, period panties and more! You just have to find what works for you. Have you gone zero-waste for your periods? Do you have any tips or recommendations?