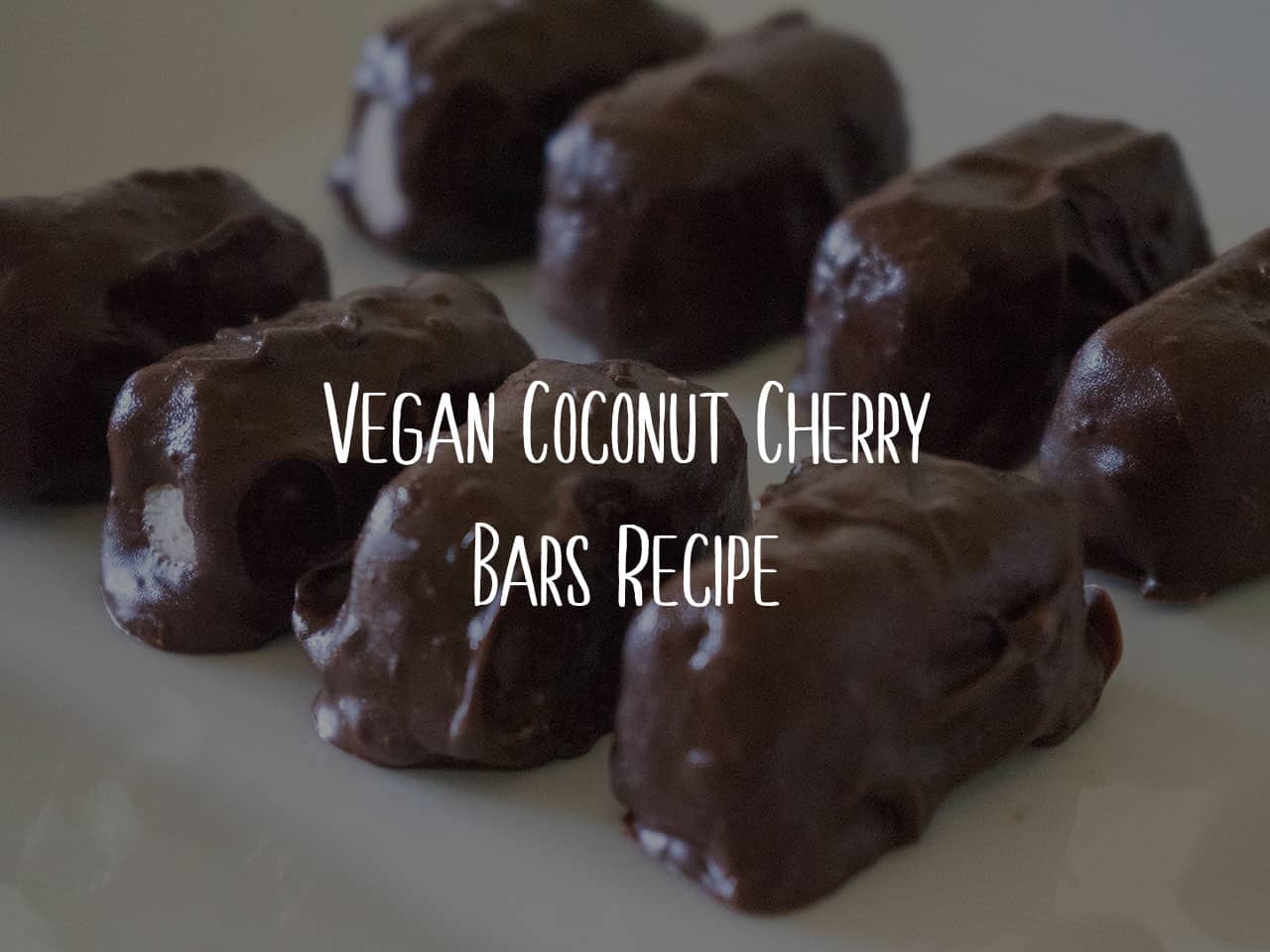 Vegan Cherry Coconut Bars Recipe
Delicious no bake vegan coconut cherry bars! Like a cherry ripe only vegan & cruelty free 😉 Video & written recipe below!
Ingredients:
For the filling:
4 cups fine desiccated coconut
320g can evaporated coconut milk
300g glace cherries
1 tsp vanilla essence
For the coating:
400g vegan dark chocolate
1 tsp vanilla essence
Method:
Combine all ingredients for the filling into a food processor. Form into balls or scoop into ice cube trays. Place in the fridge to set for at least an hour.
When filling is firm, melt the ingredients for the coating by double broiling. Dip each bar in the melted chocolate and place on baking paper back in the fridge to set for at least 1-2 hours. Make sure you share them, or don't (we know they're that good!).
Alternative flavours to cherry you could try:
Peppemint oil
Lemon oil
Plain Vanilla
Orange oil (like a jaffa!)
Let us know if you try them and what your thoughts are below! 🙂
[insta-gallery id="1″]